Bamboo hanging bush
Versatile is this faux's middle name! Whether you choose to pop it in a hanging planter or trail it down a shelf, the artificial bamboo hanging bush is more than happy to comply with beautiful dense trailing greenery that's all the rage.
Read more
Delivery information
Our standard delivery service costs £5 (free when you spend £70) and takes between 2-3 working days. Upgraded delivery services may be available based on your location.
Some locations may cost extra and take a little longer. For more information visit our delivery page here.
Returns
If the product isn't suitable or you simply don't like it, you can return it to us for a full refund.
60 days to return the item to us
You will need to cover the cost of returning the item
Use a courier comparison website to get the best price
For further information or to submit a return request, visit our returns page here.
In the unlikely event that the item arrives damaged, please get in touch with our customer service team.
Everything you need to know
Livening up a hanging basket? Bringing colour to a bland shelf? Or maybe you want to style up your bathroom with refreshing greenery? The faux bamboo hanging bush ticks all the boxes with stylish two-tone bamboo leaves that delicately cascade down.
With no need to tend to it, you can put that watering can away and put your feet up 😌.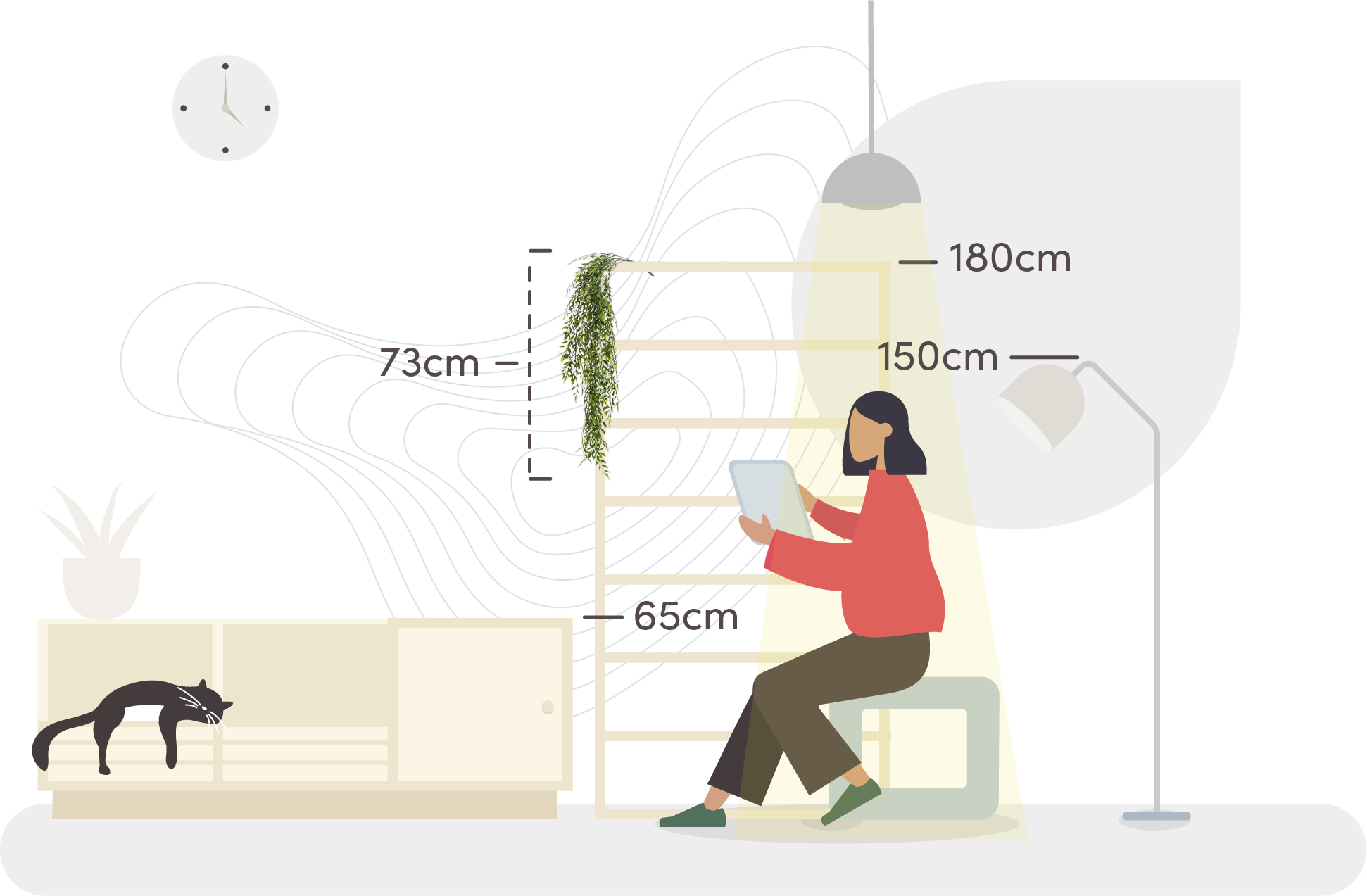 Unlike real hanging plants, our artificial plants are far from needy. There's no misting, watering, or picking up dead leaves. The only thing we recommend is a quick wipe or dust from time to time.
Check out our full guide on how to clean artificial plants.
Did you know?
Bamboo is actually the largest type of grass in the world!