Spectacular lilies framed in lush greenery. 💐
Unique

Hand-tied

No hassle
This classic artificial lily bouquet adds a fresh glamour to any space. Spectacular pure white oriental lilies at various stages of opening, perfectly mimic the real thing. Simple sprays of gypsophila and pothos leaves are all that is needed to off-set these timeless, dramatic blooms.
Read more
Delivery information
Our standard delivery service costs £5 (free when you spend £100 £25 in November) and takes between 2-4 working days. Upgraded delivery services may be available based on your location.
Some locations may cost extra and take a little longer. For more information visit our delivery page here.
Returns
If the product isn't suitable or you simply don't like it, you can return it to us for a full refund.
60 days to return the item to us
You will need to cover the cost of returning the item
Use a courier comparison website to get the best price
For further information or to submit a return request, visit our returns page here.
In the unlikely event that the item arrives damaged, please get in touch with our customer service team.
Caught on camera 📷
Need inspiring? See how some of our other customers use the faux lily bouquet in their homes below.
Everything you need to know
Lilies are some of the most popular flowers on earth, able to enchant you with their sweet and innocent beauty!
Unlike the natural version, our fab faux lilies won't leave any pesky pollen stains and there's no risk of hay fever, just a splash of delicate colour in your home.
Each artificial lily bouquet is made up of 16 carefully selected stems which have been crafted to look and feel amazingly lifelike. Each arrangement is lovingly hand-tied by our expert florists ready to be delivered in all their glory.
Each bouquet usually contains:
6 x double-head white oriental lilies
3 x gypsophila sprays
7 x pothos leaves
Occasionally we may use different stems may be used to maintain availability. Any adjustments are subtle and will not affect the overall appearance of the bouquet.
The beautiful faux lily bouquet is approximately 65cm tall from the bottom of the stems to the top of the flowers. The foliage begins at 30cm and should sit around the rim of your vase. If you're using a shorter vase you can cut the stems to size.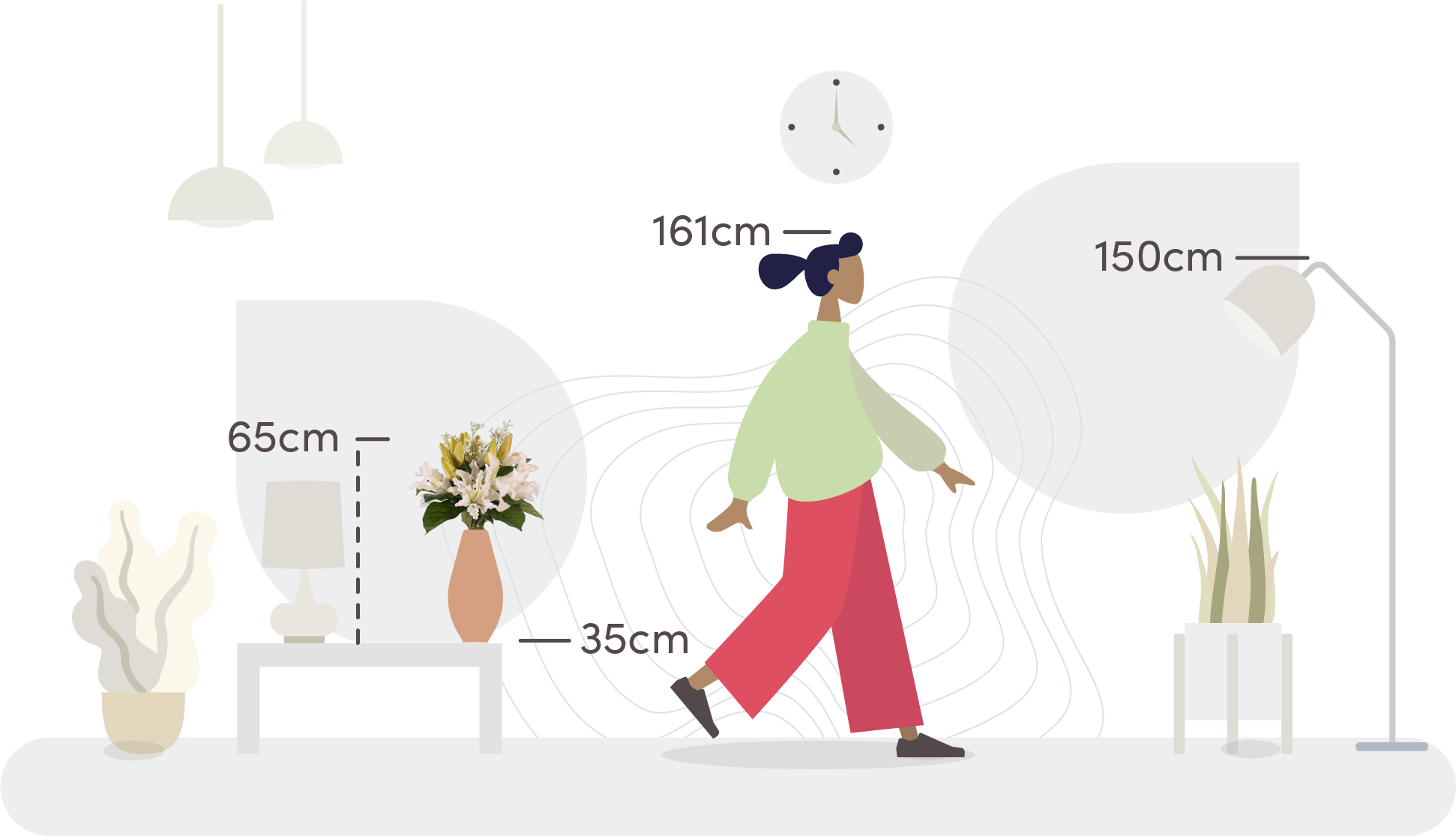 Our bouquets and vases are sold separately, your bouquet will not arrive with one. If you would like to purchase a vase along with your bouquet, you can choose one after adding the bouquet to your basket. Alternatively, browse our range of vases here.
Each stem in your bouquet has an internal wire which is coated in plastic. Depending on the stem, this wire can be fairly lightweight or pretty thick. Thicker wires can be slighter harder to cut.
Measure the height of your vase.
Take the vase measurement and measure from the bottom of the flowers and foliage area towards the bottom of the stem.
Mark the measurement and cut any remaining stem off.
If in doubt, leave the stems a little longer. You can always trim them again.
To cut the stems, we recommend using strong wire cutters. If you don't have any of these to hand use pliers or scissors to score the plastic. Then bend them one way, then the other, which will weaken the wire to the point it breaks cleanly.
For more help, read our guide on trimming artificial flower stems or watch the video below.
Faux flower arrangements are virtually timeless. With no water or feeding required, these fantastic faux flowers won't wilt or turn brown after just a few weeks.
Faux flower arrangements are both beautiful and need zero maintenance. However there are still a couple of things you can do to keep them looking fresh for years to come.
Don't use them outside
These flowers may be pretty but they're not designed for outside use. We'd also recommend not siting them on windowsils for long periods of time.
Keep them clean
Dust is the enemy of artificial flowers and is a telltale sign of faking it. Fortunately fauxs are easy to clean with a damp cloth or wetwipe. For the more intricate stems, take the arrangement outside and used compressed air to blow dust away. You can find our full guide on cleaning flowers here or watch our video below.
Did you know?
In Japan and China, lilies are a traditional symbol of good luck.